How to Win at Blackjack – Best Blackjack Tips
Ever wondered: "How do you win at blackjack?" Well, have we got some useful blackjack tips to help anyone increase their chances of winning blackjack. After all, the casino game has the best odds and a house edge of roughly 0.5%. So, what can an average player do to start winning like a pro? We've got a few casino blackjack tips and tricks to share.
Best Casinos to Test Blackjack Tips
How Blackjack Works
Before starting with the top tips, we have to mention no guarantees while gambling. Any game of chance has an element of loss, which is what makes it interesting. Moreover, it's pretty challenging to cheat while playing the game, even if you have a great memory. So, be aware that there are no guarantees for winning blackjack.
At its core, blackjack is a single-player game with a simple objective: get 21 or under while getting a better total than the dealer. When playing at Internet casinos, players will randomly get their cards from a deck controlled by Random Number Generators (RNGs). Effectively, RNGs control the game and ensure that each draw is entirely unpredictable. Meanwhile, at land-based casinos, the cards are dealt by a dealer using a "shoe" that shuffles the deck.
All blackjack versions have the "21" and dealer rules, though the rulebooks start to diverge after that. Still, this is what makes the game so enjoyable. There are 20 or more games currently available for online players to enjoy, including classic Blackjack, Progressive Blackjack, Atlantic City Blackjack, European Blackjack, and American Blackjack. With our top blackjack tips, you can consistently win at blackjack.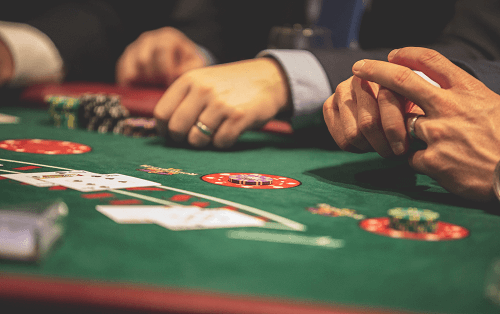 How to Consistently Win at Blackjack
Learning how to win at blackjack consistently will take some time and a lot of skill. So, our first blackjack tip is to play the game for free. That way, you can learn the rules and lose as many hands as you like without dipping into your bankroll.
More so, you can see how the game works online and how often it will deal a winning hand. That being said, here are some more helpful blackjack tips to win.
1. Eat, sleep, and breathe the rules
First and foremost, our experts recommend learning both the primary and specialized rules of blackjack games. Learning the rules by heart can also help you get to grips with the many hand combinations you can get. Here are the most significant rules of blackjack to get started:
Get a hand as close to a value of 21 as possible without going over.
While aces can be worth one or 11, face cards are worth ten, depending on your hands.
Each player receives two cards face-down. One of the dealer's cards must be face-up.
Hitting means asking for another card, but standing means sticking to the hand you have.
Going bust means you've lost.
Should you be dealt an 11 and ace at the start, you will automatically win.
The dealer must hit until their hand value is 17 or over.
Doubling allows you an extra card, but your bet is doubled.
Splitting your hand also doubles the bet, but you can only split as your first move.
After splitting, you can't play on two aces.
2. Learn the basic blackjack strategy
We can't give out blackjack tips without mentioning the many strategies out there for the game. As a warning, we have to mention that expecting to win every time is unrealistic. With that said, we do recommend finding a strategy that works for you and adjusting it as needed. Whether you're using the martingale or any other theory, you'll probably find it easier to minimize your losses.
3. Pay attention to the dealer's face-up card
If you're playing a version of the game where one of the dealer's cards is face-up, pay attention to it. Pro players recommend basing any strategy on this card as it determines how the dealer plays. Before making any decision, check if the card has a value ranging from two to six or seven to ace. Any high card will need to be watched.
4. Start small and gradually increase your bets
Betting is integral to any casino game, and one of our best blackjack tips is to start small. Please don't put it all on a single move; gradually increase your bet from a reasonable amount. After all, you want to win that money back. In short, we recommend starting with the table minimum and working your way up to a midway wager.
5. Avoid the insurance bet
When learning how to play blackjack, you'll probably come across the "insurance" bet. This method only works if you're counting cards and are sure that it will benefit you. However, if you're playing online, this will lose you money. Basically, it's a hedge wager whereby you bet against the dealer hitting a natural.
6. Keep a healthy bankroll and time budget
Playing for real money is the goal for any player online, so we recommend setting a budget for your bankroll. Having a daily bankroll limit is one of our top blackjack tips because you can walk away after exceeding it. Moreover, budgeting your time can have the same benefits. Chances of winning and losing are pretty even, so knowing what you have is vital.
7. Ignore other players
The golden rule in blackjack is to remember that you are up against the dealer. While we have nothing against talking to other players, we do recommend staying focused. Some players will also try to tell you how to wager, which isn't always the best advice to follow. That's why we endorse ignoring the other players and staying focused on the game.
8. Expert blackjack tip – pick the right table
From dealer payouts to bet values, choosing the right table will be a great advantage. Any table (or game) you choose has to match your bankroll and minimum bet limit. Being on a tight budget means keeping an eye out for a low stakes table. If you're willing to go higher, we still recommend keeping an eye on the table limits regardless.
9. Know when to call it quits
Knowing your limits and walking away from a losing streak is vital when playing blackjack. You'll know when a losing streak hits, and you'll need to walk away. If you're winning a lot, we recommend having a set amount of hands in mind to keep those winnings. After all, you don't want to win and then lose it all.
10. Avoid excessive drinking and keep a level head
One of the best blackjack secret tips is to keep a level head and stop yourself from imbibing too much. It might be tempting to buy a beer or cocktail when you're winning, but it can negatively impact your judgment. Especially at brick-and-mortar casinos, where the drinks might become free after a big win.
Finding the House Edge of Blackjack Games
There's no set house edge in blackjack, but the game varies around 0.5% to 1.8%. So, to find the exact house edge in online games, all you need to do is open the information screen. Software providers will usually also list the odds and payouts for the version there, too. Depending on the version, this can go over or under the average of 0.5%.
When playing at traditional casinos, you'll probably need to look it up. We highly recommend using blackjack strategy charts, either online or printed out, to stay on top of things. However, some casinos might not like this, so ask first. Or, check before you sit down.
Tips for Playing Blackjack
With our top 10 blackjack tips in mind, we encourage players to start practicing for free. Any casino we recommend will have free and real money modes on any game. So, there's no reason to skip out on learning the game. After all, beginner's luck doesn't last long, and losing can hurt your wallet. Be sure to check out our other top blackjack tricks.
More about Blackjack
Blackjack Tips FAQs
Blackjack Tips for Winning
Betting on Blackjack Tables