Multi-Ball Roulette – Rules, Payout & Strategy
Sometimes, European roulette stops being entertaining, and that's where multi-ball roulette games come in. This variant is played with up to ten balls that land on the same wheel to give you a better chance of winning.
So, if you want to know more about this exciting roulette game, read our guide below. And remember to visit our listed premium online casinos.
Best Multi-Ball Roulette Casinos
What is Multiball Roulette?
Essentially, this is a version of the European game that just has more balls. It differs from the American roulette wheel because there's only one zero.
But the table is the same as French roulette, so you don't need to learn new bets. And, you get to choose the number of balls in play in some games.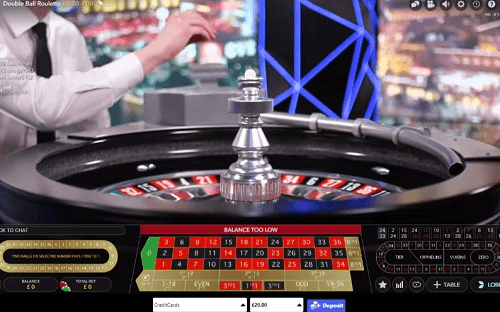 Basic Game Rules
If you're unfamiliar with standard European games, you should know that you can call bets until the dealer closes the table. These can be placed on the table, in the correct boxes, until that point.
You can choose to bet on red/black, even/odd, or other outside bets, though we don't recommend single numbers. Even when there are more balls, you only have a slight chance of landing that number.
Generally, the balls will land in different pockets because of the size of the slots on the wheel.
How to Play Multi-Ball Roulette
Before starting the game, you need to choose how many balls you want to be in play. This casino game, obviously, depends on that for the payouts. However, the number of balls in play will affect your chip value.
After that, you can place your bets on the table (in the correct size) and then click spin on virtual games. If you're playing a live game, you'll have to wait for the dealer.
When the game starts, the balls spinning are released at the same time and slowly land in a pocket.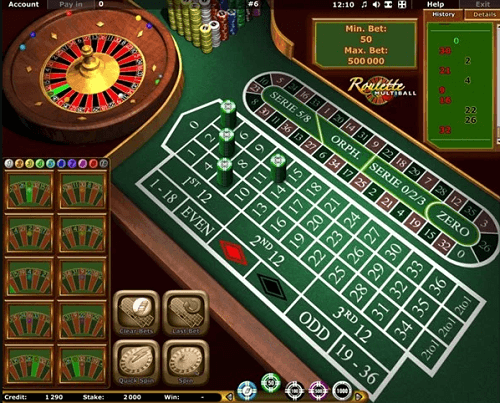 Bets, Payouts & Odds
| | | |
| --- | --- | --- |
| Real Money Bet | Payout | European Roulette Odds |
| Single Number | 35 to 1 | 2.70% |
| 2 Number Combination | 17 to 1 | 5.4% |
| 3 Number Combination | 11 to 1 | 8.1% |
| 4 Number Combination | 8 to 1 | 10.8% |
| 5 Number Combination | 6 to 1 | 13.5% |
| 6 Number Combination | 5 to 1 | 16.2% |
| Column | 2 to 1 | 32.40% |
| Dozen | 2 to 1 | 32.40% |
| Even/Odd | 1 to 1 | 48.60% |
| Red/Black | 1 to 1 | 48.60% |
| Low/High | 1 to 1 | 48.60% |
Multi-Ball Roulette Strategy
While there are plenty of betting systems and strategies out there, we don't recommend trying them on this version. You already have a lot at play. Keeping track of what you win and lose will just be too difficult.
Instead, we recommend placing outside bets and keeping your chip sizes as low as you can.
Playing Multi-Ball Roulette
Overall, multi-ball roulette is a fantastic challenge for short bursts. Of course, if you want to make a profit, it might be better to avoid this one.
After all, there's a lot more riding on your wagers, and you never know when Lady Luck is going to look away. Still, give it a spin or two if you want a break from normal games.
More Roulette Information